Pep Golden - 12.28.30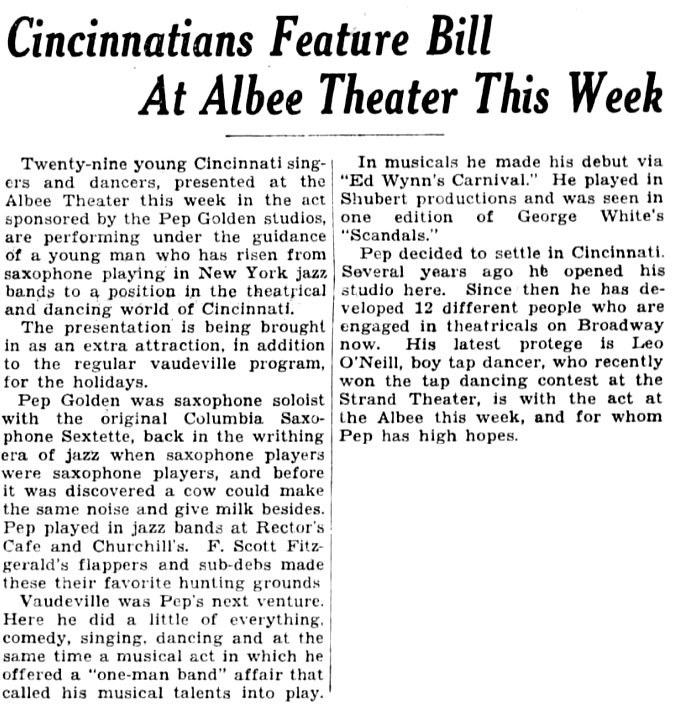 Pep Golden - from the "writhing era of jazz when saxophone players were saxophone players".
Birdland By Bus - 3.11.57
Art Blakey - 7.5.59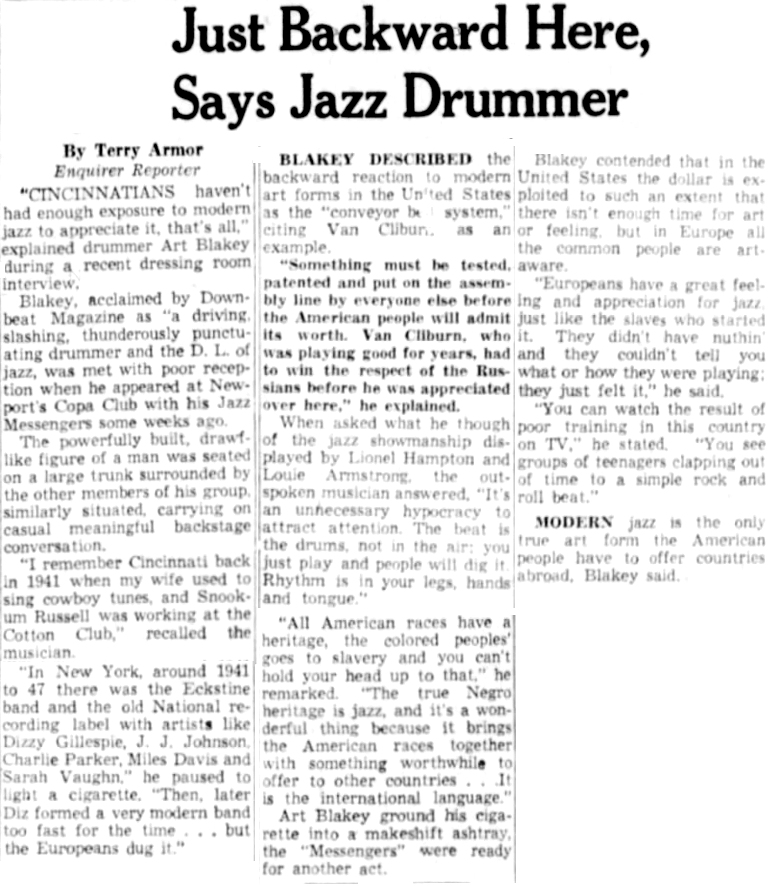 Art Blakey disses hipness level of 1959 Cincinnati jazz crowds.
Various Cincinnati Jazz Artists - 4.4.60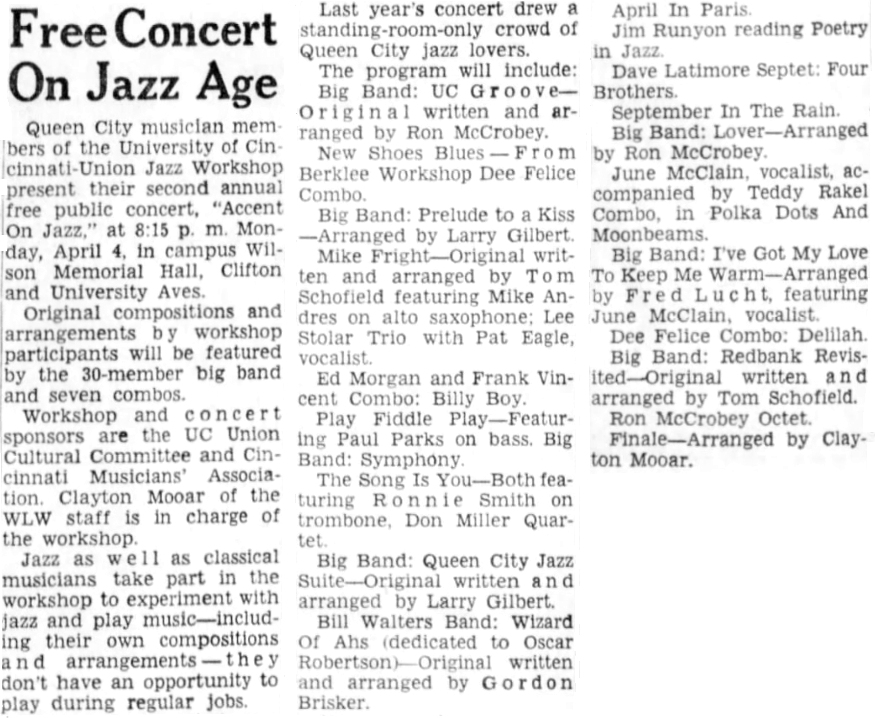 This 1960 review mentions Ron McCroby, Dee Felice, Ed Morgan, Frank Vincent, Gordon Brisker, Fred Lucht, Tom Schofield, Mike Andres, Ted Rakel and others.
Jazz at XU - 12.10.61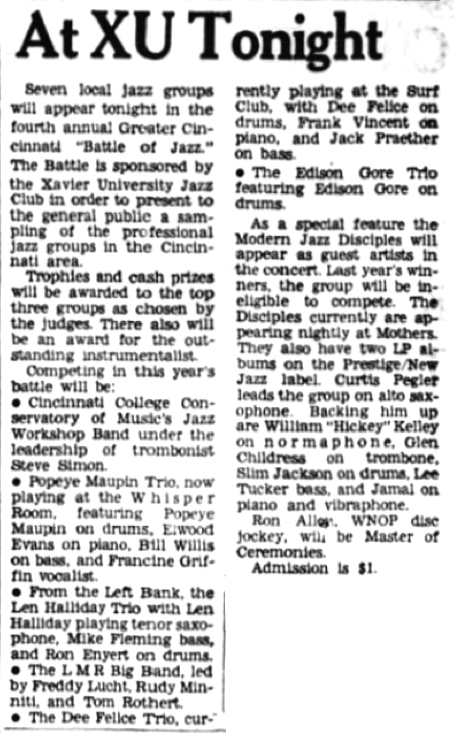 1961 "Battle of Jazz" at XU involving Popeye Maupin Trio, Left Bank (Len Halliday, Michael Fleming, Ron Enyert), Dee Felice Trio, Edison Gore Trio, and The Modern Jazz Disciples.
Ed Moss - 7.13.68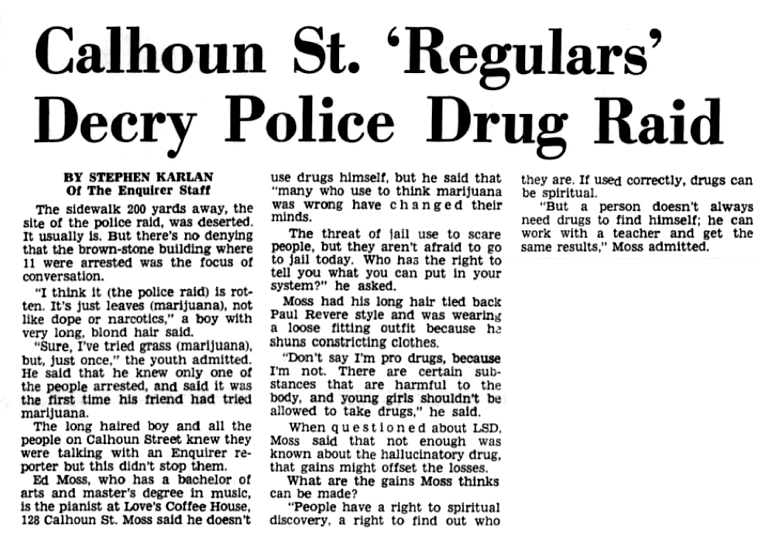 Ed Moss speaking about the harmful effects of drugs and that he doesn't use them.
Ron Enyeart - 3.16.69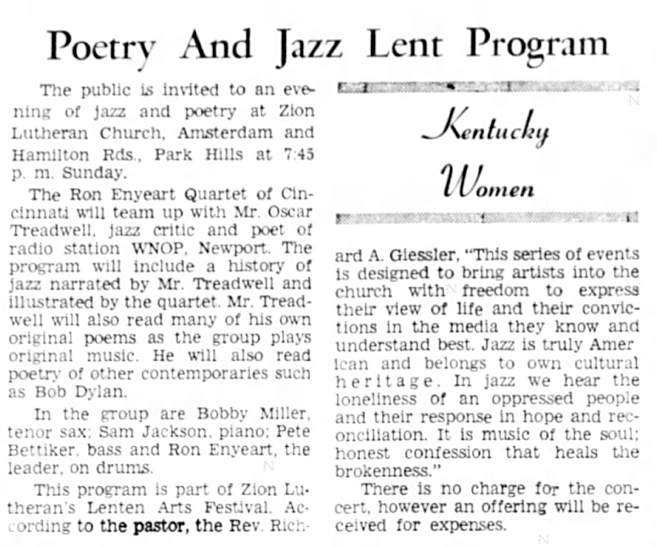 Quartet with Bobby Miller, Sam Jackson, Pete Bettiker and Ron Enyeart (Enyard). Oscar Treadwell reads poetry.
Modern Jazz Quartet - 6.18.69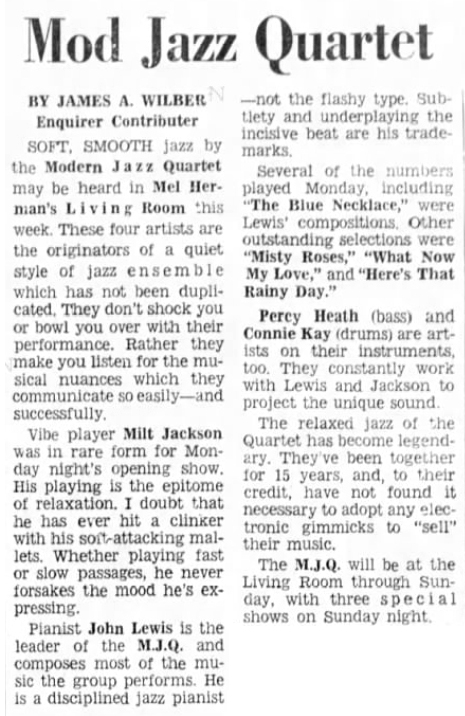 Dee Felice - 7.13.69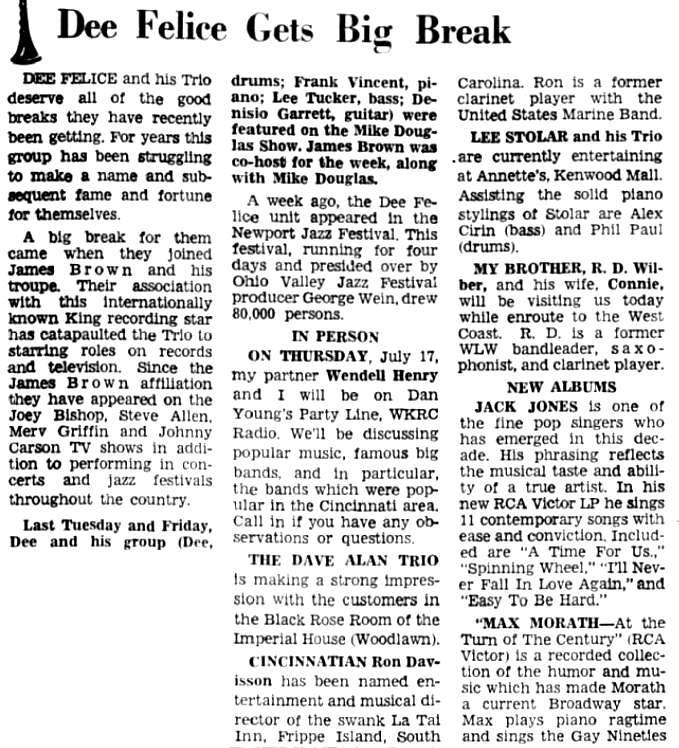 Dee Felice Trio tours with James Brown and appears on nationally broadcast Mike Douglas Show. Lee Stolar Trio also mentioned.
Richard "Groove" Holmes - 7.25.69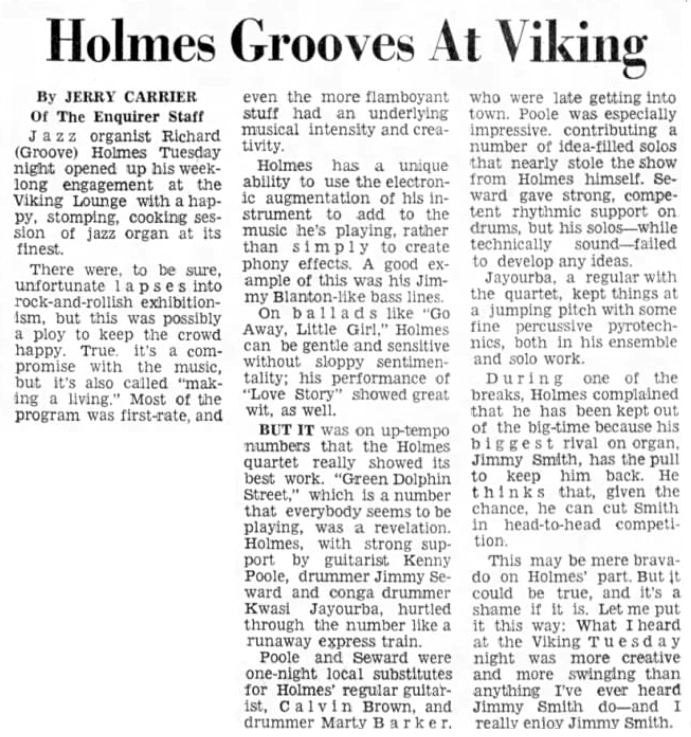 Kenny Poole and Jim Seward subbed on this particular night.
Duke Ellington - 1969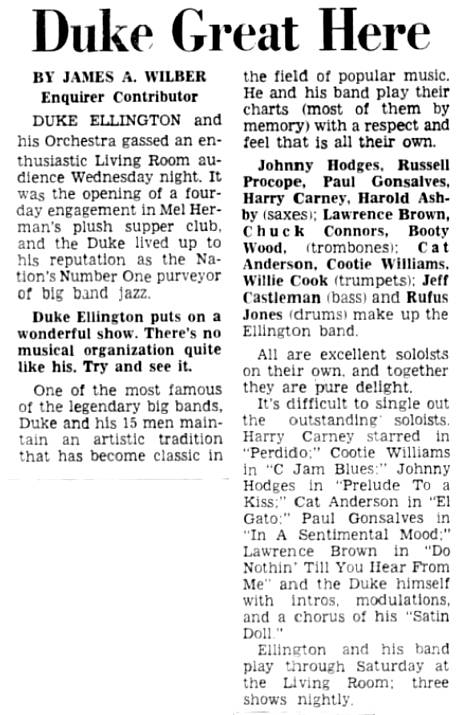 Count Basie - 11.20.69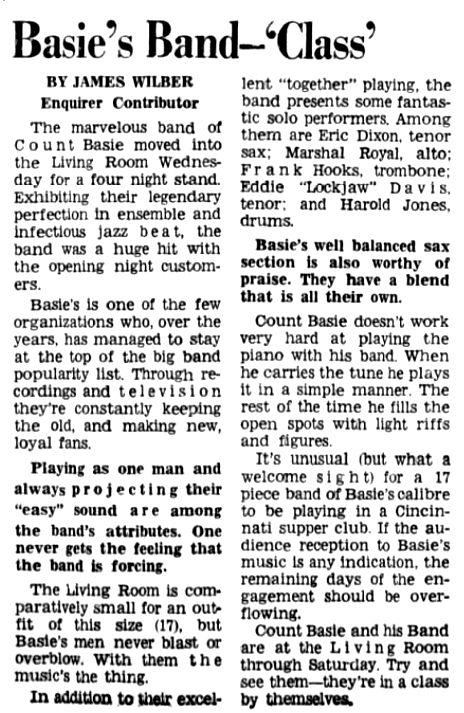 Lee Stolar - 1.26.70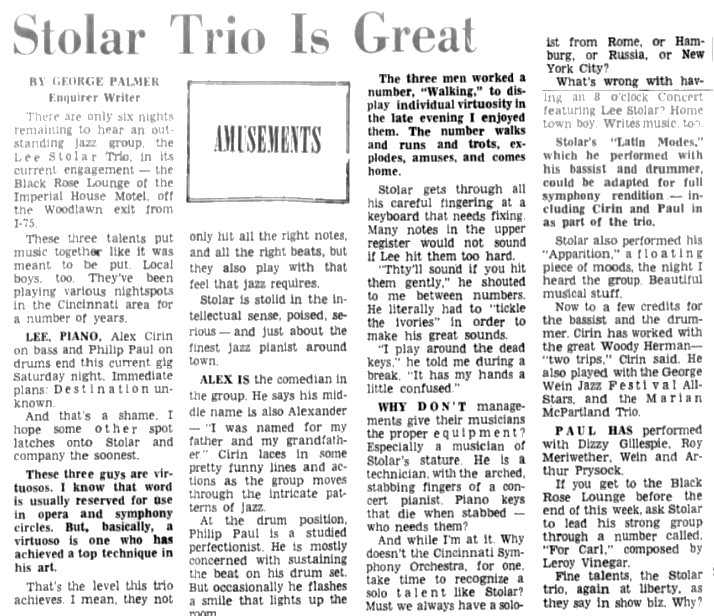 Lee Stolar with Alex Cirin - bass, Philip Paul - drums
Jimmy McGary - 8.24.76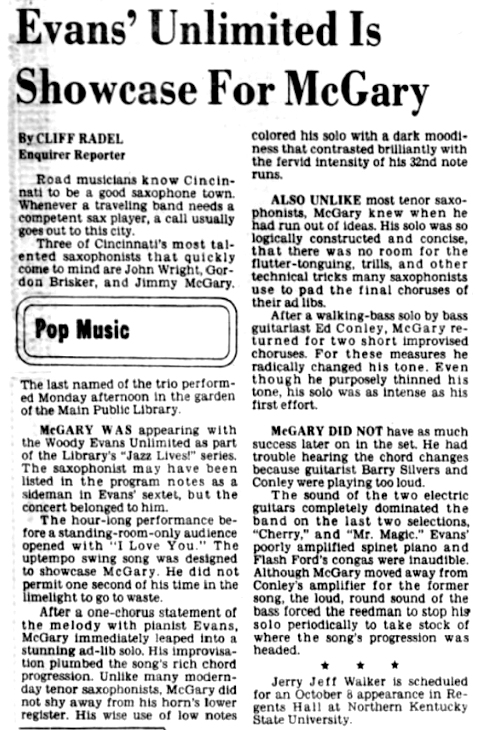 Jimmy McGary Quartet - 11.16.78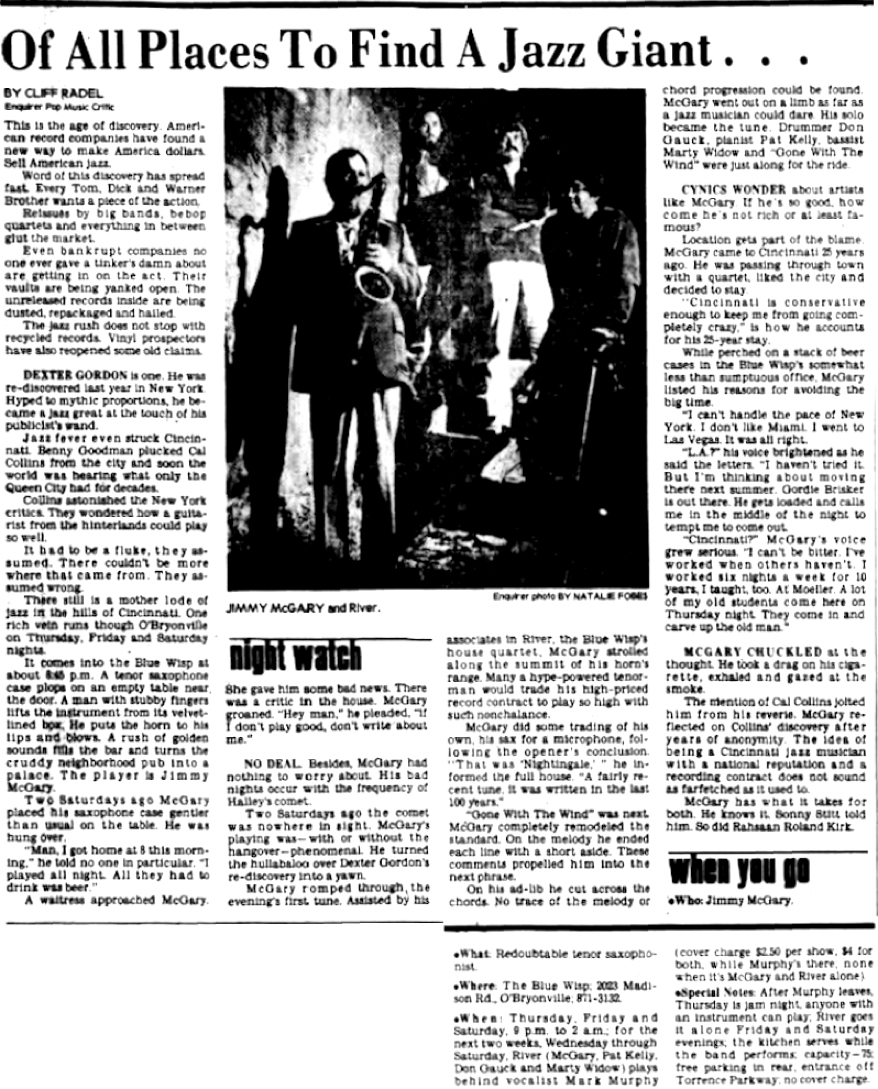 Review of McGary (River Quartet) at Blue Wisp
John Wright - 7.26.81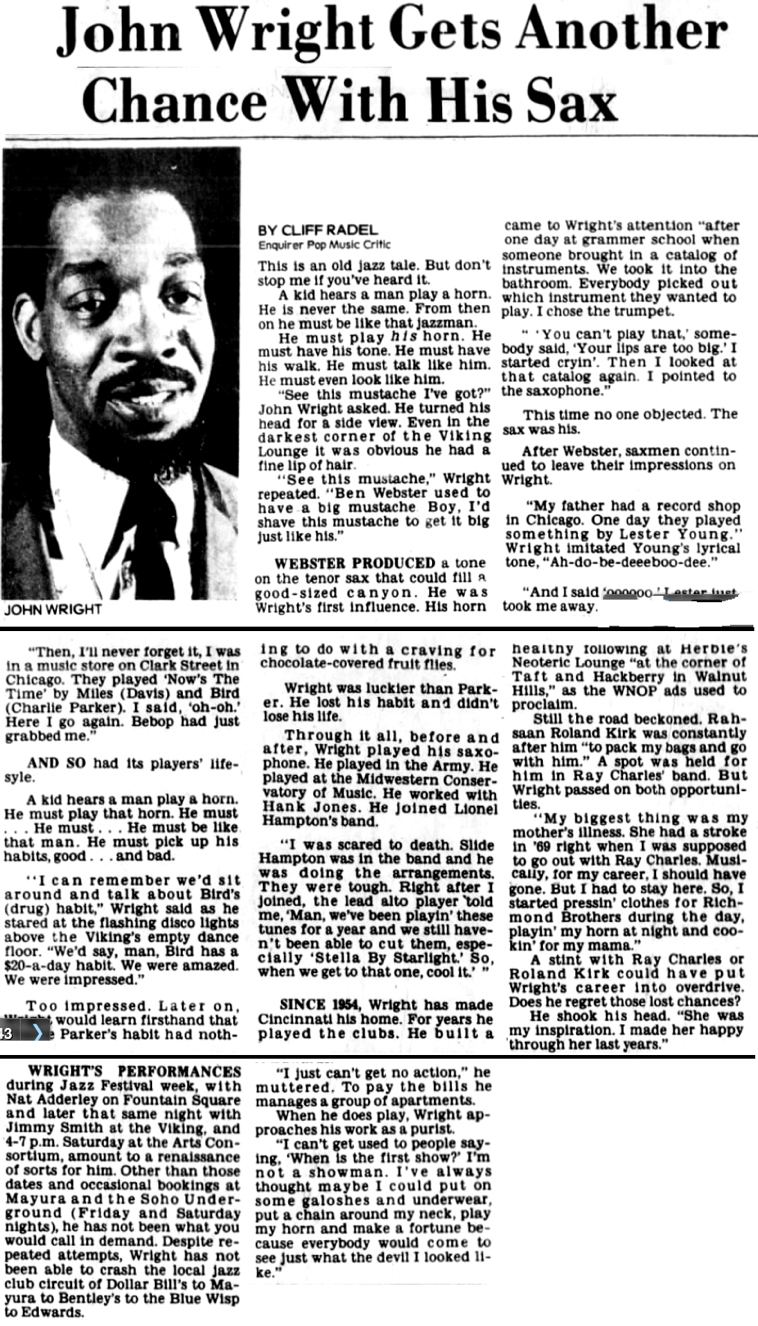 3 Guitars - 11.10.97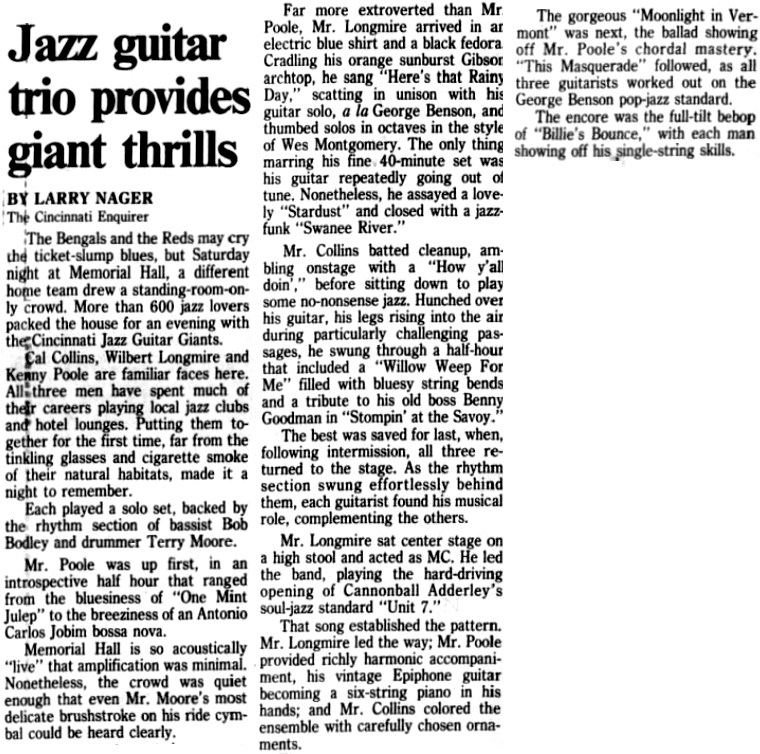 A concert featuring 3 Cincinnati guitar masters: Wilbert Longmire, Kenny Poole and Cal Collins.